In this day and age, social media is an integrated part of our life, and our social presence is often evaluated through our activities on our social media accounts. Whether it's on YouTube, Twitter, Facebook, Instagram, TikTok, or any other social platform, everyone creates a personal brand and builds connections within the communities.  
Creating an active social media presence is especially relevant for artists. Instagram can quickly become a portfolio for a graphic designer, animator, photographer, or any artist who creates any form of visual art. If you are a dancer or an actor, TikTok can become an excellent tool for showcasing your talents. But when it comes to music makers, it's a struggle to share your music and be visible on image-focused social media platforms. They don't support MP3 posting, and it's simply not noticeable enough when you post a link.
The only way to make your music heard on visual platforms is to make it seen. Music visualizers aren't new, but right now, they're catching a new wave of popularity.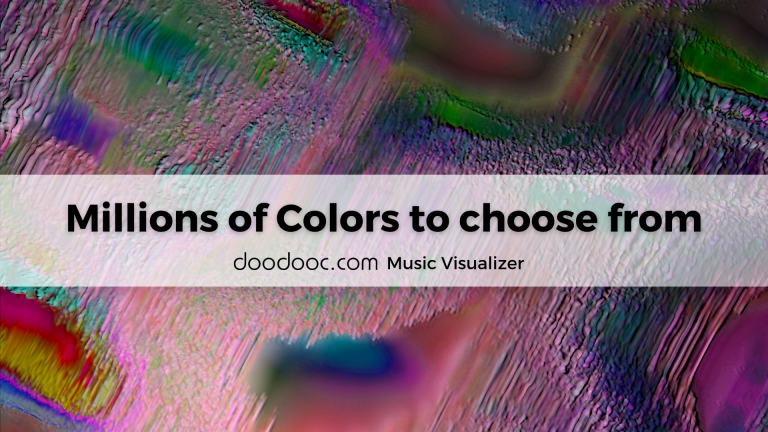 Music visualizers are platforms where you can upload your music and get animated visuals that follow different audio parameters, such as frequency, loudness, and rhythm.
The most common type of visualizer is spectrum visualization. 
Spectrums or audio waveform visualizers are a combination of music and graphic design that reflect the audio through audiograms. Spectrum visualizers can be a solution for obtaining visual content for your audio, but they are far from artistic or aesthetically pleasing. 
There is a solution for individuals searching for a pinch of creativity in their visuals. Music visualizers based on generative art are an effective alternative instead of audiograms.